e race to become the governor of Nigeria's commercial hub in the upcoming gubernatorial elections in Lagos State reaches a crescendo on the 18th of March, 2023.
Sixteen candidates are vying for the government seat in Alausa, and one of them, the incumbent governor, Babajide Olusola Sanwo-Olu, is vying to retain it for his second term.
Below are some of the things you need to know about the four top contenders, including the incumbent governor.
Abdul-Azeez Olajide Adediran (45) (PDP)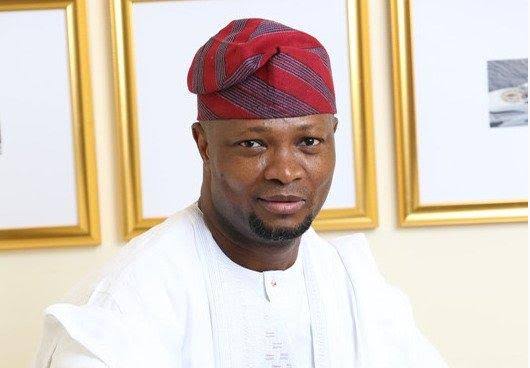 Abdul-Azeez Olajide Adediran popularly known as Jandor is the Lagos State Gubernatorial candidate of the People's Democratic Party.
Education
Jandor attended the Polytechnic Ibadan. He's also an alumnus of Modul University, Vienna; the Prestigious Howard University School of Business, Washington DC, USA; and Oxford University, Oxford, United Kingdom.
He was awarded an honorary doctorate in the field of leadership and governance by the South American University in Lagos, Nigeria, in the year 2021.
Work Experience
A journalist for up to two decades, Jandor is the CEO of Core Media Services, the parent company of CoreTvNews, a 24-hour national digital terrestrial network.
He is also the chairman of Datanet Project Services and Floral Consult.
He is also the head of the Jandor Foundation, a non-profit organization in Lagos State.
Political Career
Jandor is the lead visioner of Lagos4Lagos, a movement whose aim is to make Lagos "work for everyone and not just a privileged few."
In 2022, he won the PDP gubernatorial ticket after decamping from the ruling APC in 2021.
Partner
Jandor is married to Maryam Olajide Adediran.
Running Mate
Jandor's running mate is Nollywood actress and filmmaker, Funke Akindele.
Gbadebo Rhodes-Vivour (40) (LP)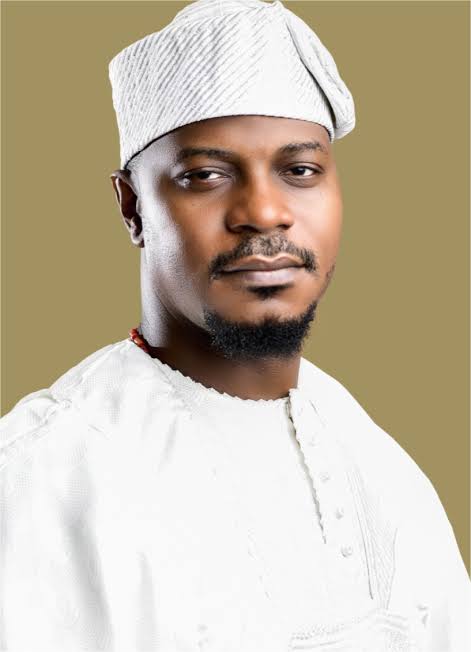 An architect by training, Gbadebo Rhodes-Vivour is the Labour Party candidate for the upcoming gubernatorial elections in Lagos State.
Education
Rhodes-Vivour bagged a degree in Architecture at Nottingham University before going for his master's at the prestigious Massachusetts Institute of Technology (MIT), Boston.
Rhodes-Vivour was awarded a distinction by a reputable institution for his master's degree thesis, "Traditional revolution: formalizing the informal: a proposal for the "periphery urbanite" Lagos, Abuja & Port-Harcourt." The research focused on building a network of recycling facilities and garbage collectors in the aforementioned municipalities to turn waste into an important source of revenue and employment.
He holds another master's degree in research and public policy from the University of Lagos.
Experience
Gbadebo Rhodes-Vivour worked with Franklin Ellis Architects when he was in the United Kingdom.
In Nigeria, he worked with SISA, Cliff Consulting now called Building Partnership CCP and Patrick Wayi, before going into politics.
He founded Spatial Tectonics and serves on the boards of Alhuda Construction Nigeria and Delta International Commercial City Ltd.
Gbadebo Rhodes-Vivour is the convener of Nigerians Against GMOs(NAG), an organization that advocates against the authorization or introduction of Genetically Modified Foods (GMOs) in Nigeria.
Political Career
In 2017, Rhodes-Vivour ran for the Ikeja Local Government Area chairmanship under the KOWA party.
Rhodes-Vivour contested for the senate seat to represent Lagos west under the PDP in 2019.
He won the Labour Party gubernatorial primaries in 2022.
Partner
Gbadebo Rhodes-Vivour is married to Dr Ify Rhodes-Vivour (née Aniebo), a molecular geneticist by profession.
Running Mate
Rhodes-Vivour's running mate is Former Lagos East Senatorial Candidate in Lagos, Princess Abiodun Oyefusi.
Babajide Olusola Sanwo-Olu (57) (APC)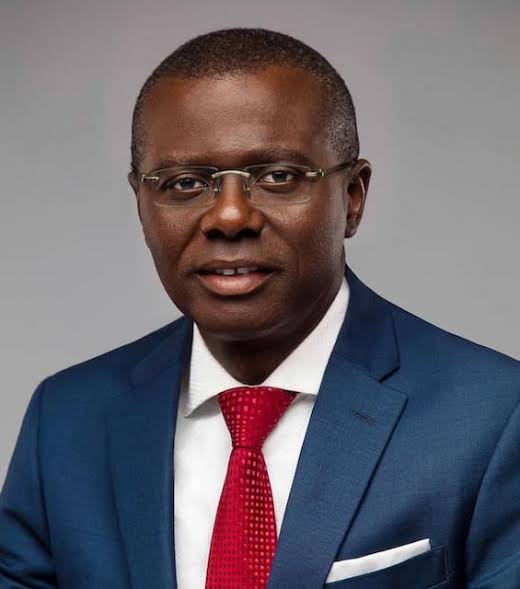 Babajide Olusola Sanwo-Olu assumed Office as the 15th Governor of Lagos State on 29th May 2019. Sanwo-Olu is seeking a second-term reelection bid under the All Progressive Congress (APC).
Education
Babajide Sanwo-Olu earned a bachelor's degree in Surveying & Geo-Informatics and a Master of Business Administration (MBA) from the University of Lagos. He's an alumnus of the London Business School, The Lagos Business School, the Institute of Management Development and the John F. Kennedy School of Government.
Work Experience
Between 1994 and 1997, Babajide Olusola Sanwo-Olu was the treasurer at the erstwhile Lead Merchant Bank. He then moved on to be the head of the foreign money market at the United Bank for Africa.
At First Inland Bank, Plc (now First City Monument Bank) he was the deputy general manager and divisional head.
Sanwo-Olu was also the one-time chairman of Baywatch Group Limited and First Class Group Limited. He is a former Managing Director/CEO of the Lagos State Development and Property Corporation (LSDPC).
Political Career
Babajide Sanwo-Olu was the Special Adviser on Corporate Matters to Femi Pedro, the former deputy governor of Lagos State.
He was the acting Commissioner for Economic Planning and Budget until 2007 before he moved on to his appointment as the Commissioner for Commerce and Industry by then Governor, Bola Tinubu.
Babajide Olusola Sanwo-Olu was appointed Commissioner for Establishments, Training and Pensions by Governor Babatunde Fashola after the General Elections of 2007.
He defeated incumbent governor Akinwunmi Ambode in 2018 to clinch the All Progressive Congress (APC) gubernatorial ticket.
Running Mate
His running mate is the incumbent deputy and former Lagos commissioner for Science and Technology, Kadri Obafemi Hamzat
Partner
Babajide Sanwo-Olu is married to a Medical practitioner and former Chief Medical Director in Lagos, Claudiana Ibijoke Sanwo-Olu.
Funso Doherty (54) (ADC)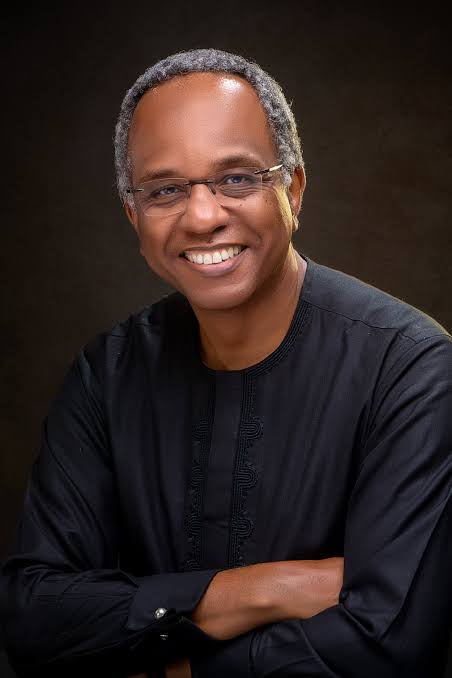 Funso Doherty is running for governor of Lagos State on the platform of the African Democratic Congress (ADC).
Educational Background
Funso holds a Master's in Business Administration (MBA) from Harvard University and a B. Sc. in Accounting from the University of Lagos.
Career
Funso recently completed his tenure as Managing Director / CEO of PAL Pensions.
He previously served as the Pioneer MD/CEO of ARM Pension Managers and MD/CEO of Pensions Alliance Limited (PAL Pensions).
He has also served as Chairman of the Pension Fund Operators Association (PENOP), the umbrella body of licensed Pension Fund Managers and Custodians in Nigeria.
He is a co-founding Trustee of the CFA Society Nigeria and a member of the Institute of Chartered Accountants of Nigeria(ICAN).
Funso has worked with Goldman Sachs & Company and PNC Advisors in the United States of America and ACA and Arthur Andersen (now KPMG) in Nigeria. He is a charter holder and co-founding Trustee of the CFA (Chartered Financial Analyst) Society Nigeria and a member of the Institute of Chartered Accountants of Nigeria.
Partner
Funso is married to Dr Orode Doherty, née Williams, a Pediatrician and public health physician.
Running Mate
Funso Doherty's running mate is a Lawyer and former ADC Chairperson in Lagos, Mrs Giwa-Amu.
Courtesy> Bellanaija